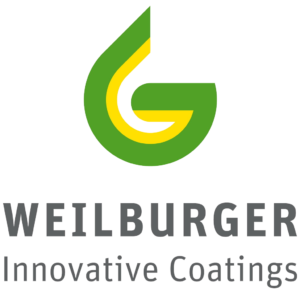 Weilburger Coatings GmbH (Germany) is part of the GREBE Gruppe concern and occupies a very specialized niche market. From its inception in 1900, the company developed from a small contract manufacturing to the largest manufacturer of various industrial coatings.
In its laboratories WEILBURGER Coatings develops coating concepts that meet the current market requirements. At the forefront of such developments are environmental safety, durability and high reliability.
GREBLON – the world standard of food coatings.
One of the innovative developments was the non-stick materials of the GREBLON family. They are designed for direct contact with food and meet all the most important regulated conditions. In particular, it is the German law on basic necessities, the EU Regulation No. 1935/2004 of the European Parliament of October 27, 2004. In addition, the non-stick coating GREBLON fully meets the requirements of the US Food and Drug Administration (FDA) CFR 21.
GREBLON is a non-stick coating of a new generation. It has excellent non-stick properties and high resistance to abrasion. In addition, GREBLON coatings were certified according to ISO9001 standard, received the highest quality guarantee.
Not a single step without evidence!
GREBLON non-stick coatings have already confirmed their high quality in various consumer tests (Okotest, Stiftung Warentest). In addition, GREBLON coatings are still tested according to the instructions of BfR, LGA, LFGB, FDA, etc. The latest results of the test organization Stiftung Warentest demonstrated that GREBLON coating has the highest results on any tested surfaces: high-quality steel, aluminum, etc. According to official research, non-stick coatings from WEILBURGER increase the consumer value of cookware and extend its life.
Non-stick coating is applied by spraying with a thickness of 25-45 mm. Quality and durability are the priority factors in the production of such cookware. For this purpose, Weilburger Coating GmbH uses only the newest spray coatings.
The main feature of the non-stick coating is that the food does not burn during cooking and requires a small amount of oil for the cooking process. The most important is that the cleaning of the frying pan is no longer a tedious process.
7 advantages of GREBLON coating:
Ecological compatibility. GREBLON coatings are completely safe for health. It does not use synthetic polymers – PFOA (perfluorooctane and perfluorooctanoic acids). And when it is heated, there is no harmful toxic fumes and carcinogenic substances emission.
Hygiene. GREBLON gives a cookware smooth and slippery surface that repels any dirt and eliminates the multiplication of microorganisms.
High strength. GREBLON coated cookware serve 5 times longer than usual!
Wide temperature range. The GREBLON coating is not afraid of sudden temperature changes.
Versatility. In such cookware, you can prepare healthy foods with the minimum amount of oil. It can be stewed, fried, cooked – any dish from simple sauces to juicy steaks with crispy crust.
Functionality. Kitchenware with GREBLON coating is suitable for all types of plates, along with induction. Such cookware is easy to clean and wash, and even more, you can use a dishwasher.
Energy friendly. GREBLON coatings allows you efficiently and quickly prepare any dish in an energy-saving mode.
Nowadays many cheap products can be found on the market, which are attractive primarily by their price. Unfortunately, by purchasing such low-quality cookware, we are ruining our health. After all, many unscrupulous manufacturers use substances dangerous to humans in the manufacture of their products. Therefore, buying a non-stick frying pan at a suspiciously low cost, do not be surprised if, while heating it for the first time, the "non-stick coating" starts to emit an unpleasant smell or even melt. That's why, if you want to buy a truly safe cookware, choose only known and proven companies, such as TM "BIOL" with non-stick coating from Weilburger Coatings.
GREBLON is a non-stick coating without PFOA, resistant to temperature influences and fits all requirements for modern cookware. It is safe for health, has long-term durability and reliability, high resistance to abrasion and scratches, providing long-term protection of the surface of your cookware.