PREPARING NEW CAST-IRON COOKWARE FOR THE FIRST USE (NOT ENAMELED) AND SEASONING IT :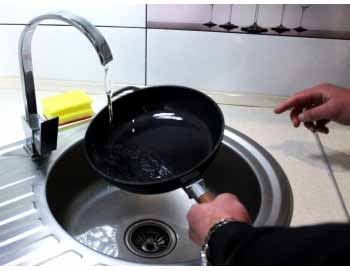 1. Before the first use your cast iron pan should be washed thoroughly in hot water with soft soap, using a sponge or nonmetallic brush. Then wipe dry.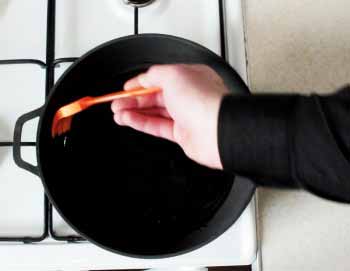 2. Preheat cookware on the cooktop to a temperature of above 100 °C, apply on the inner surface a thin layer of vegetable oil, and let it cool down. Cast iron cookware is ready to use.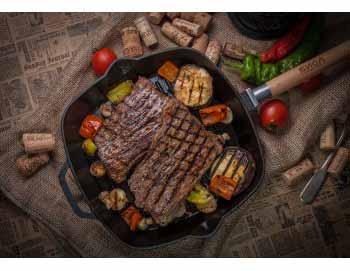 3. Do not leave cooked food in cast iron cookware for storage.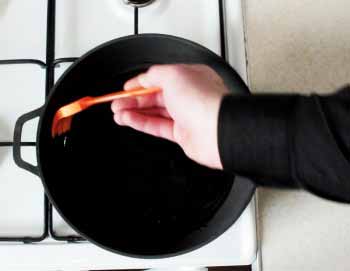 4. After cooking, your frying pan must be washed (exclude abrasive detergent), dry it (it is better to dry on the plate to leave droplets of moisture that can cause rust stains) and apply a thin layer of vegetable oil.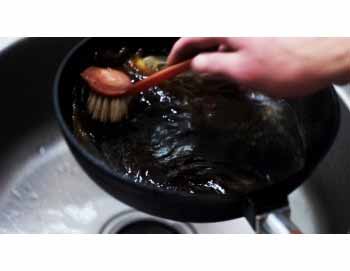 5. Manually wash your cast iron cookware, without the use of dishwashers. Store cast iron cookware in a dry and ventilated place.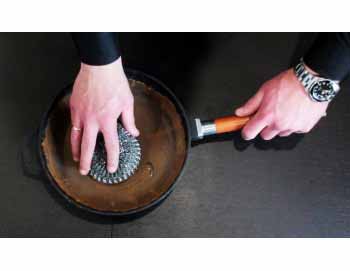 6. Failure to do so will result in rust spots appeared on the surface of cast iron cookware; however, this is not a defect. You can easily get rid of the in the following way: it is necessary to remove all rust with a wire (metal) brush and then heat the pan with the subsequent application of a thin layer of vegetable oil on its surface.
HOW TO REMOVE RUST FROM CAST IRON COOKWARE (NOT ENAMELED):
INSTRUCTION MANUAL FOR COOKWARE WITH NON-STICK COATING: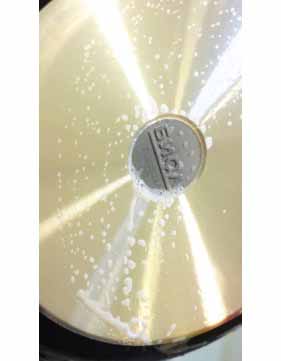 1. Before the first use, wipe the cookware's entire the surface out of oil and rinse with detergent and hot water. It is recommended to cook at low and medium temperatures up to 230°C. Possible short-term heating up to 250°C.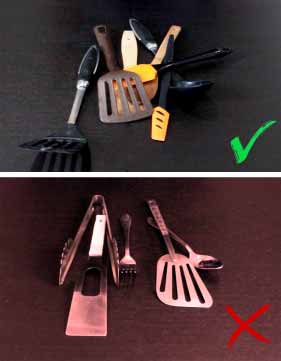 2. It is highly recommended to use wooden blades, silicone or tableware made of heat resistant plastic.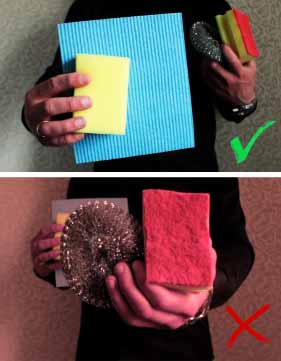 3. Wash in hot water with liquid detergent and a sponge (abrasive scouring powders and abrasive sponges are not recommended). Small scratches and scuffs will not damage the nonstick features of the coating.
RECOMENDATIONS
Don't run a hot pan under cold water